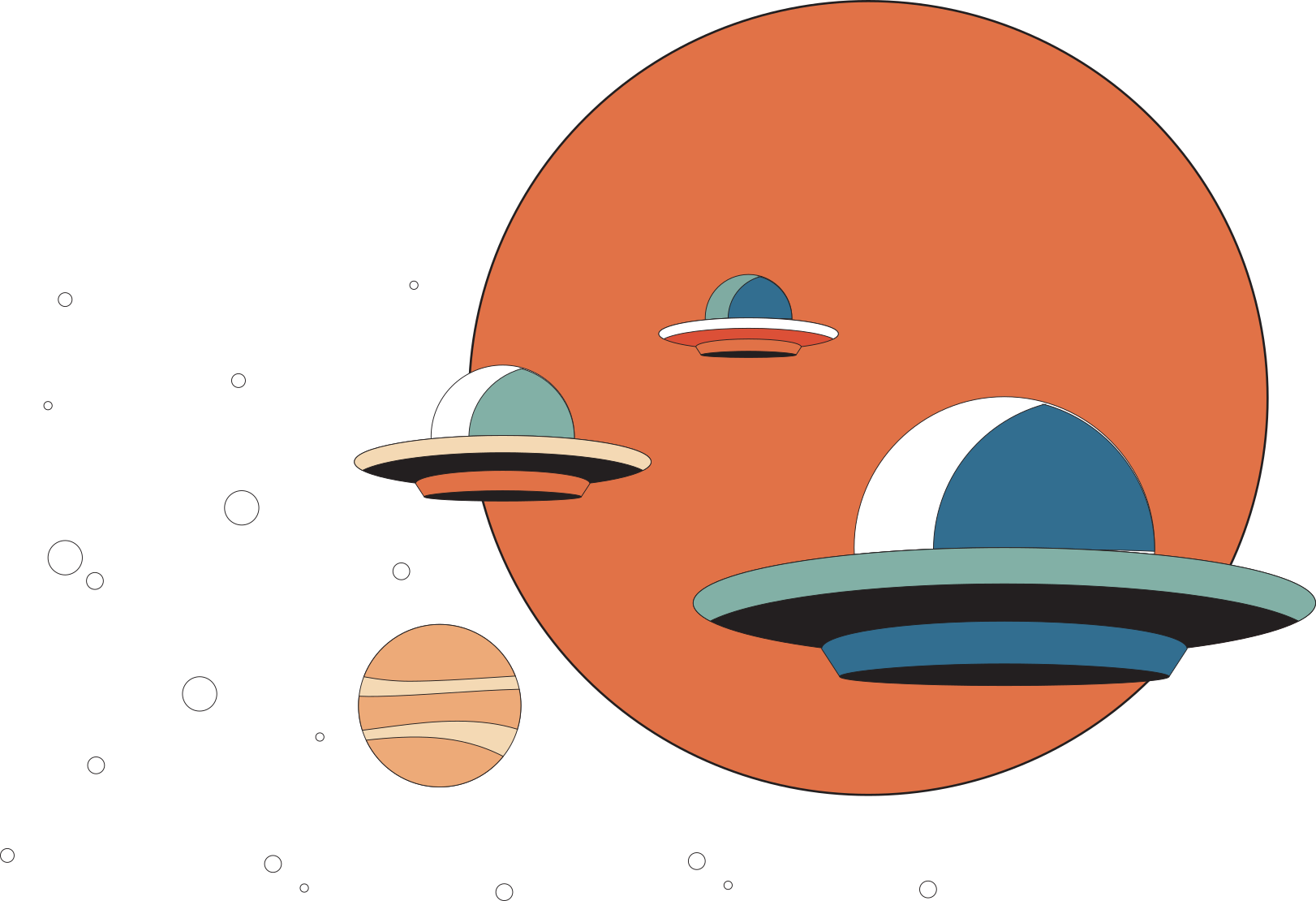 Jan 24-26, 2023
THE MEGA SKO
The Sales Kickoff for the Entire
Modern Sales Community
Next Section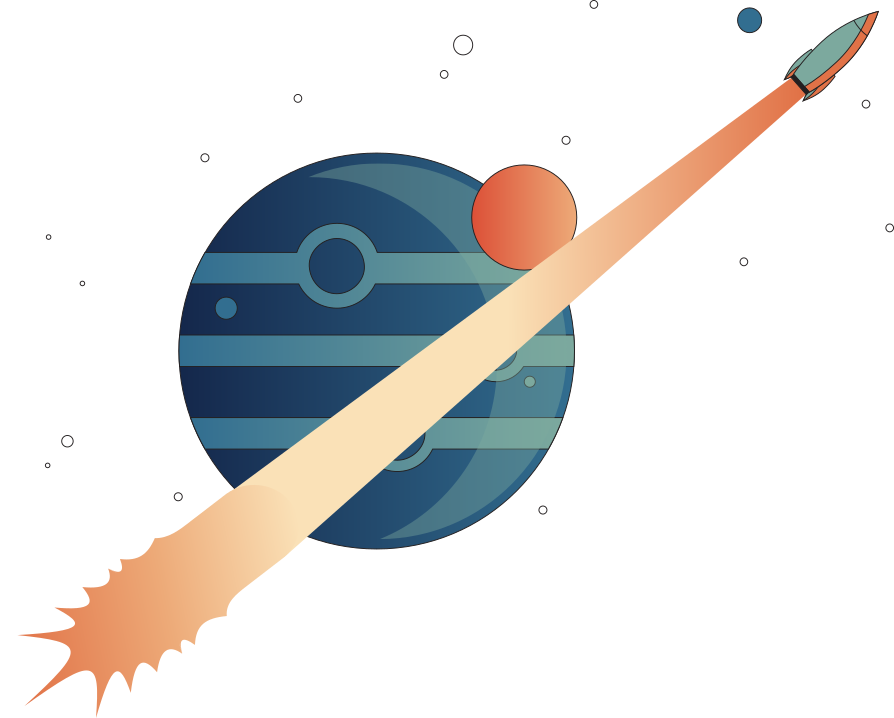 Revenue Excellence Is In Your DNA
Grab hold of your spacesuit, because this Mega SKO is about to blast into space.
Whether you're a sales leader, sales manager, sales ops star, or sales enablement pro, get ready to become the galaxy's latest superhero.
Help us complete this constellation and invite your team. ✨
The Agenda is Out-Of-This-World
Agenda Full of Stars
The sky is the limit. Attend one or all.
January 24 7 AM

The Craft of Customer Love: How Kyle Porter Took Salesloft From Overlooked Champion To Category Leader

Kyle Porter
CEO @ Salesloft

January 24 8 AM

Scalin' Up Sales Development: SDR Management For Rapidly Growing Orgs

Ralph Barsi, Gil Abramov, Travis Militzer, and Debora Fernandez

January 24 9 AM

Cutting Edge Sales Tech: Breaking Through the Noise

Mei Siauw, David Nelson, Siva Rajamani, and Jack McGlinchey

January 24 10 AM

VIP Masterclass with Jeremey Donovan - Needles and Haystacks: Which GTM Practices are Actually Best Practice?

EVP, Sales & Customer Success @ Insight Partners

January 24 11 AM

It's A Balancing Act: Sales Leadership For A Scalin Org...In A Recession

Matt Gahr, Chris Calkin, Chloe Stewart, and Brian Lawrence

January 24 12 PM

Fireside Chat With PLG Expert Francis Brero, MadKudu's Founder

Francis Brero

Co-Founder & CPO

January 24 1 PM

Taming The Chaos: Leading RevOps At Massive Scale

Sean Lane, Cindy Hancock, Howard Brown, and Kristen Habacht

January 24 2 PM

Grow Up & Glow Up: Scaling Your Sales Team With Turbulence

Kendra Morales, Sarah Silberfeld, and Appy Choudhary

January 24 3 PM

Selling Sales Tech: How To Sell When You're Your Own ICP

Russell Zack, Keith Cordeiro, and Colin Specter

January 25 7 AM

Masterclass With Steve Silver - How Buyer Behavior is Changing and What That Means for Sellers?

VP of Research for Sales Ops

January 25 8 AM

Pipeline Picassos: SDR Leadership In The Enterprise

Zach May, Lars Nilsson, and

January 25 9 AM

Sales Leadership in an Efficiency First World

Trevor Childers, Jaimie Buss, Tim Mann, and Giselle Peck

January 25 10 AM

Go For Growth: How David Cancel Took Conversational Sales & Marketing Tech By Storm With Drift

David Cancel
Co-Founder & Executive Chairman @ Drift

January 25 11 AM

A Perfect Pairing: How Product and Sales Partner to Drive Product Innovation

Ellie Fields, Evan Liang, Haris Ikram, and Jason Heidema

January 25 12 PM

Fireside Chat with Sales Coach, Author, and Entrepreneur Extraordinaire, Cory Bray

Cory Bray
Co-Founder @ CoachCRM & ClozeLoop

January 25 1 PM

Can't Live With 'Em, Can't Live Without 'Em: VC Operating Partners On Creating GTM Excellence

Doug Landis, Brandon O'Sullivan, and Liz Christo

January 25 2 PM

Enable En Masse: Empowering Sales Managers At Large Orgs

Sara Eklund, Kelley Jarrett, Teri Long, and

January 26 7 AM

Servant Leadership Sales Operations

Pete Kazanjy

Co-Founder & CRO @ Atrium & MSP

January 26 8 AM

Change My Mind: Manager Enablement > Rep Enablement

Stephanie White, Laura Wheeler, and Pat Kiely

January 26 9 AM

So You Wanna Start a Software Company...

Ted Blosser, Pouyan Salehi, Rick Nucci, and Jon Miller

January 26 10 AM

VIP Fireside with Kelly Wright

Kelly Wright
Board Director @ Gong, Lucid, and Plum; Founder of Culture-Driven Sales @ Gong

January 26 11 AM

Navigating Stormy Waters for Pre-Public Sales Orgs

Sean Murray, Jim Murphy, and Justin Bullock

January 26 12 PM

SaaStr's Success Story With Founder And CEO, Jason Lemkin

Jason Lemkin
Founder @ SaaStr

January 26 1 PM

Fireside Chat with Mark Roberge, Founder @ Stage 2 Capital, Founding CRO @ Hubspot

Mark Roberge
Founder & Managing Director @ Stage 2 Capital

January 26 2 PM

Get Groovin': How Chris Rothstein Took Sales Engagement To New Heights With Groove

Chris Rothstein
CEO @ Groove
Check Out Our Amazing Sponsors